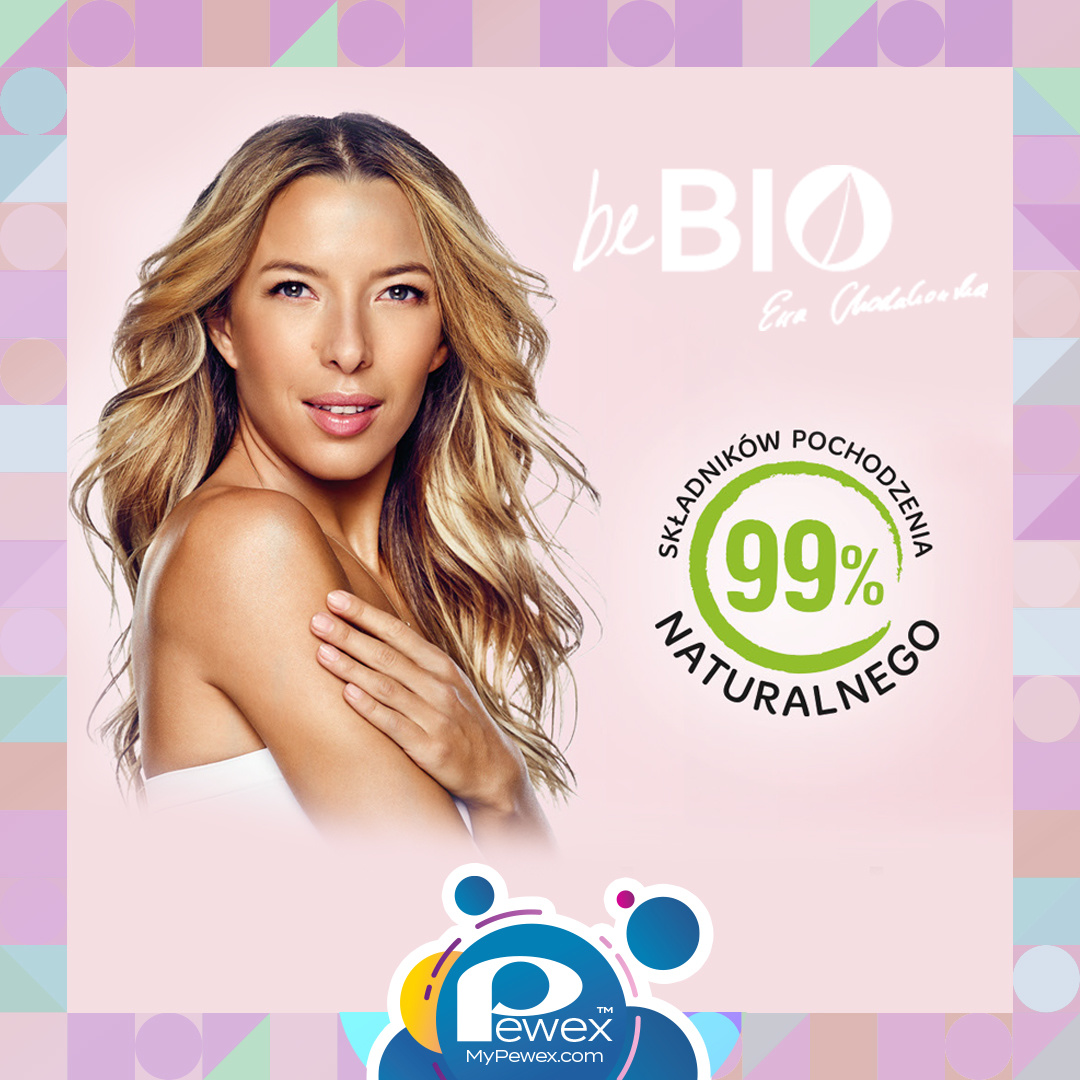 BeBIO Ewa Chodakowska
BeBIO cosmetics are crazy about quality and naturalness - they contain over 99% ingredients of natural origin! They do not contain formaldehyde and its derivatives, parabens and other harmful preservatives, petroleum derivatives, silicones,
PEGs, SLSs or phthalates. Instead, we filled our bottles with ingredients of superfoods that we use in a healthy diet. Your skin will be taken care of: chia and Japanese cherry blossom, spirulina and chlorella, gooseberry and pomegranate, almond, African pepper, bamboo, lemongrass, linseed, aloe, healthy butter, vegetable oils and much more. beBIO is a natural body gels, balms and roll on deodorants.
Just like your health, we care about our place on Earth. That is why we use deionized water in the production of beBIO cosmetics, which is recovered. We maintain the highest quality standards and first test all cosmetics on our own skin. We love animals and plants, which is why all our gels, balms and deodorants are completely vegan and not tested on animals.