Login
Log in if you have an account
Dont have an account? Register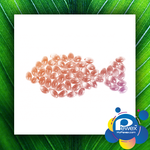 Dietary Supplements - Tablets, capsules, syrups, herb
Dietary supplements are foods that are a highly concentrated source of minerals and vitamins. They come in the form of capsules, dragees, syrup. We serve them when we can't get the effect naturally.
The basis of nutrition should be a balanced and adequate diet. If we can't provide it, then we reach for supplementation.
The constant, fast pace of life means that we do not have time to properly attract attention to our nutrition. That is why we introduce vitamins and minerals as well as other physiological substances that fill in our body's deficiencies. We suffer the most from stress, lack of exercise, we often reach for stimulants, and at work we often sit in front of computer screens for days, we need vitamins and a balanced diet and this should be taken care of in the first place. However, if we have a problem with it, then after consulting a doctor or dietitian, we can reach for appropriate dietary supplements.