Login
Log in if you have an account
Dont have an account? Register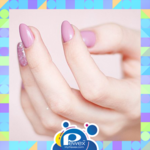 Manicure - nail conditioners
Perfect manicure at home and affordable? Now it's possible with manicure products from MyPewex.com. A full range of products for strengthening and nourishing nails and for beautiful cuticles, conditioners, gels, cleansers, cuticle oils.
A beautiful and healthy plate is the dream of many women, unfortunately, many of us often forget about the required care of hands and nails. We burden them with varnishes and decorations, and I do not remember about the conditioner and base. In our online store you will find a wide selection of care products for popular and valued brands such as Eveline, Delia, Skrzypovita, Nacomi, as well as Farmona and Donegal.
Nutritional serum strengthened with a plate and will make it smooth and shiny, next to 8in1 varnish, strengthen, regenerate, regenerate and increase nail growth. What's more, breaking and splitting tiles, which women often struggle with, are important.
It is considered that every woman has a different opinion about what shape of the tile is the best and most beautiful, it is also possible that the modeled shape easily requires the use of a Donegal sapphire file.