Login
Log in if you have an account
Dont have an account? Register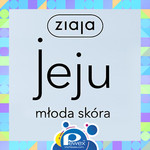 Ziaja Jeju
"Far away in Asia is the extremely fascinating island of Jeju, which is famous for its unique culture and pristine nature. Japanese camellia oil also comes from there, a leading ingredient in new series of the same name. "
The Jeju series is meant to support you in harnessing young, rebellious skin.
The new Jeju series is designed to cultivate not only the face, but also the whole body !!!
Ingredients on which the JEJU series is based.
Japanese camellia oil, purge extract, aspen bark extract, binchotane carbon.
They provide protection against premature skin aging, soothe irritations, and strongly moisturize and regenerate the skin and hair. They alleviate acne symptoms, contain polyphenols with antioxidant, anti-inflammatory and antibacterial properties, have the ability to capture and remove free radicals, and also help fight dandruff and excessive greasy hair. A natural source of salicylates, inhibits the growth of bacteria responsible for the formation of acne. A rich source of minerals, has extremely strong properties attracting all impurities and excess sebum, deeply cleanses and narrows the pores of the skin, and additionally has anti-inflammatory and soothing effects
You can use them from 12 years of age.