Login
Log in if you have an account
Dont have an account? Register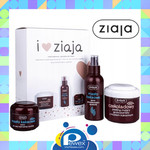 Cocoa Butter
Cocoa butter is a wonderful preparation for everyone who struggles with dry skin problems or wants to make it more flexible.
Cocoa butter is a great way to protect your skin from external factors. It is distinguished by moisturizing, elasticizing and smoothing properties. It perfectly counteracts irritation and accelerates healing of already formed wounds, supports scarring and skin regeneration.

Cocoa butter moisturizes while preventing water loss. That is why it is recommended to use it on dry, damaged, flaky, irritated skin, with wrinkles, psoriasis and eczema problems.
In addition, cocoa butter has antioxidant properties - significantly slows down the aging process of the skin.
Cocoa butter is obtained from ripe cocoa fruit, after cleaning the beans are subjected to hot pressing. Cocoa butter is very often used in pharmacy recipes. It is considered one of the most stable fats, it has natural antioxidants that prevent rancidity, thanks to which cocoa butter does not require preservatives. In the cosmetics industry, cocoa butter is used in the production of creams and soaps and oiling and moisturizing.