Login
Log in if you have an account
Dont have an account? Register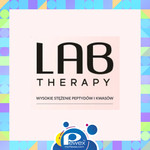 LAB Therapy
The use of cosmetics that contain cabinet active ingredients and cabinet their concentration is an effective and convenient way to look young. In busy times, cosmetic laboratories met the needs of busy women and created a home-based alternative to treatme
Professional home care with LAB Therapy Lirene
The use of cosmetics that contain cabinet active substances and cabinet concentrations of them is an effective and convenient way to look young. In busy times, cosmetic laboratories met the needs of busy women and created a home-based alternative to treatments in beauty salons.
Until recently, only a beautician had such possibilities (e.g. special devices) to introduce the active ingredients contained in the cosmetic into the deeper layers of the epidermis. Today - thanks to the sophisticated technology of ingredient transport - a similar effect can be achieved by using a home care cream. In the Lab Therapy Lirene series, the active substances have been enclosed in special microspheres that facilitate their penetration into the deeper layers of the epidermis. What treatments can you do at home today? First of all, those that deeply moisturize the skin, exfoliate dead skin cells, "wipe" the gray color and rejuvenate.
Wrinkle filling
Skin smoothing procedures are associated with aesthetic medicine offices and injections, with the help of which wrinkle-filling substances are introduced. This procedure requires the participation of a specialist quite painful and certainly very expensive. So let's know that there are creams that contain substances that act as professional wrinkle fillers. Such an ingredient can be found in the Lab Therapy Lirene anti-wrinkle line (e.g. in a spectacularly rejuvenating Serum with Ultrafilter and FastLift Complex for the night or a Cream that fills mimic wrinkles for the eye area day and night). This ultrafiller, in a micronized form, which corrects, fills and smoothes wrinkles, while stimulating the skin to produce collagen.
Deep moisturizing
Almost every household cosmetic will always have moisturizing properties, a professional effect of home fabric care in detail. More precisely: they contain effective ingredients and higher concentrations in preparations for independent use. It is thanks to this solution that home care can be as effective as the one in the beauty salon. One of the comprehensive ingredients used for professional care at home is shikimic acid. This component works multidimensionally: water resources in the epidermis and restoring its loss. The cream with hyaluronic acid instantly smoothes and refreshes the skin (oxygenating and moisturizing cream with shikimic acid for Lab Therapy Lirene day). In a duet with express lactobionic acid, it moisturizes and regenerates (All-night stimulating-hydrating mask with shikimic and lactobionic acid Lab Therapy Lirene). Applying such a cosmetic in the evening requires refreshing, smoothing and soft skin in the morning.
Restoring glow and healthy color
All cosmetics based on fruit compounds have brightening power. Those used exfoliate dead cells of the epidermis, restore microcirculation in the skin, which becomes better nourished and oxygenated. Exfoliating acids, e.g. citric, can be found in the Lab Therapy Lirene Honey Face Massage Mask, and the full range of citrus activities in the Oxygenating and Moisturizing Cream Day Lab Therapy Lirene.
Nutrition and reconstruction
Very dry and rough skin needs deep reconstruction, which in home care is only able to cope with selected professional ingredients. To, among others oil with high fat content, which combine regeneratively, eliminating the problem of dryness and roughness of the skin (In-chi Skin Nutrition 15% Mezo smoothing and rebuilding cream with Incha Inchi oil and succinic acid Lab Therapy Lirene). Another category of ingredients that bring relief to dry skin is extracted from seeds and fruit, supported by renewed cellular and protecting the skin against the effects of available radicals (Nourishing and repair cream with chia-goji extract for Lab Therapy Lirene day).