Login
Log in if you have an account
Dont have an account? Register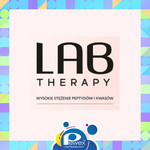 Lirene LAB Therapy
LAB THERAPY is a line of cosmetics created at the Lirene Scientific Laboratory, which guarantees effectiveness and high quality. Inspired by professional treatments, based on acids and peptides used in beauty salons.
Professional care at home with LAB Therapy Lirene
The use of cosmetics that contain office active substances and their concentration in the office is an effective and convenient way to look young. In busy times, cosmetic laboratories met the needs of busy women and created a home alternative to treatments in beauty salons.
Each series responds to the specific needs of different skin types and contains professional active ingredients: complexes based on acids, vitamins and peptides. The unique technology of penetration of TransdermalQ active ingredients allows the ingredients to work effectively in the deeper layers of the skin.
Thanks to this method, we can effectively fill wrinkles, make the skin deeply moisturized and nourished.