Login
Log in if you have an account
Dont have an account? Register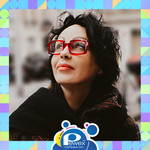 Face cream for mature skin
Favorite cream, serum and lotion, used for years to replace the ones suitable for your age. Mature skin has different requirements, but thanks to modern, Polish, tested creams, you'll get beautiful skin that will stay young for many years.
A cream for a mature woman should intensively moisturize and anti-wrinkle and contain appropriate ingredients such as: Vitamin A and its varieties - substances responsible for the growth and maturation of epidermal cells, stimulating the production of collagen fibers,
Vitamin C - supports the regeneration of collagen fibers, improves skin tone and strengthens blood vessels; is a strong antioxidant, which means that it protects the skin against free radical attacks, which include accelerate aging,
vitamin E and coenzyme Q10 - are also good antioxidants,
AHA fruit acids - works well at night creams - they cause the cells of the stratum corneum to stick together, thanks to which other care ingredients are absorbed much better,
phytoestrogens (plant hormones) accelerate the regeneration of the epidermis and stimulate the production of collagen fibers, as well as provide adequate skin hydration,
the plant equivalent of DHEA
folic acid accelerates the repair of DNA of skin cells damaged e.g. by the sun, calcium - seals the epidermal barrier, thus preventing water loss and strengthening the skin.